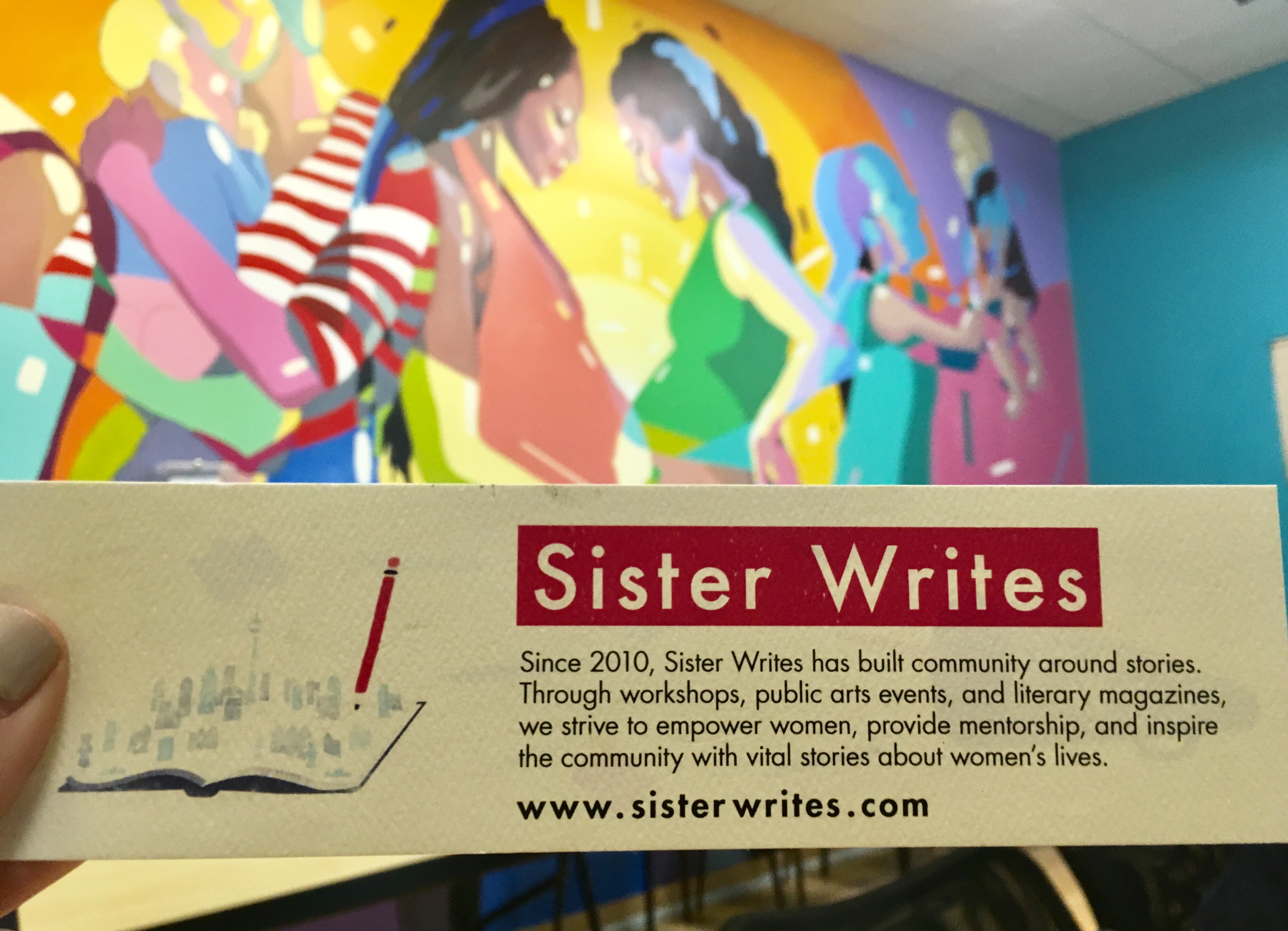 Sister Writes was founded over eight years ago to facilitate the expression of women who have faced barriers to participation in the arts. For the last eight years, we've had the pleasure of working closely with participants from over 25 countries from the ages of 18 to 78. Since 2010, we've mounted free creative writing classes and workshops for women marginalized by factors such as underhousing, poverty, mental health issues, addiction, and extraordinary life transitions. In a world that is not always hospitable to the emerging voice, Sister Writes  is a community for aspiring writers and a platform for women's stories. Since 2010, Sister Writes has mounted over 300 creative writing workshops, numerous public arts events, and published nine literary magazines.
Our newest Sister Writes project is an eight week creative writing program at Jessie's, The June Callwood Centre for teen moms. Jessie's Centre provides strength-based support to pregnant teenagers and their children through comprehensive programs including health care support, counseling and employment training to mitigate the intersectionalities of poverty and isolation faced by many of their participants. Because young moms have many responsibilities and travelling with youngsters can be challenging, we are bringing our creative writing program to Jessie's.
Though the Sister Writes at Jessie's program over the next eight weeks, twelve young moms will learn new writing skills by working collaboratively with professional writer mentors, practice writing in a variety of genres to tell their stories, on their own terms, and publish and launch a literary magazine. Sister Writes at Jessie's will provide participants with a unique and empowering opportunity to use storytelling to reduce stigma and combat stereotypes about teen moms.
For the community, the Jessie's program will promote understanding of the issues that young mothers face and appreciation and respect for their stories, dignity and strength. By writing and sharing their narratives, the writers will speak for themselves and increase the public's awareness of issues impacting young mothers across Toronto. Publishing a magazine will also serve as a memento of this important time in the participants' lives.
Award-winning writer and arts educator Lauren Kirshner will lead the program, with guest workshops from award winning writers Kate Cayley, Aisha Sasha John, Hoa Nguyen, Andrea Thompson, and Souvankham Thammavongsa.  As Sister Writes is fully co-creative, participants are engaged and involved in the program design and delivery at every stage, and overall direction of the program will come from the participants themselves.
The magazine will be launched at a community wide event in January 2019. Stay tuned for more details about the launch date and venue. We hope to see you there!