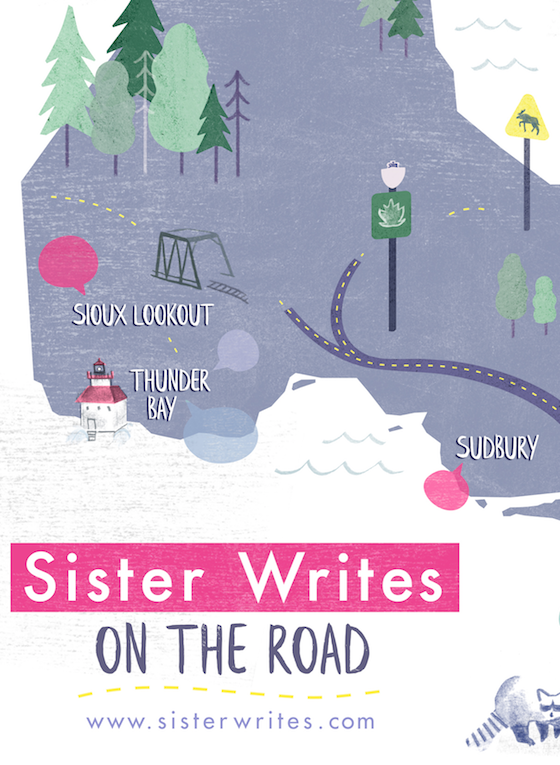 Sister Writes on the Road is our newest program, currently under development. The vision: to bring the skill-building, empowering and creative programs we've been offering in Toronto since 2010 all the way across Ontario. From Hamilton to Sioux Lookout, Bracebridge to Napanee, London to Cornwall, Sister Writes on the Road will visit 12 communities over eight months in 2018-2019 and work with women who love to write.
On the Road has three goals: 1) to provide artist-led mentorship and creative writing workshops for women who have experienced trauma; 2) to bring our acclaimed programming to women who live far away from city centres; 3) to create a network of creative women across the province through the craft and practice of storytelling. The stories produced through the program will be published in a special edition of Sister Writes and become the basis of a digital and oral history project that will one day be housed here on this website.
If your organization is interested in working with Sister Writes on the Road, write to [email protected] We would love to hear from you.