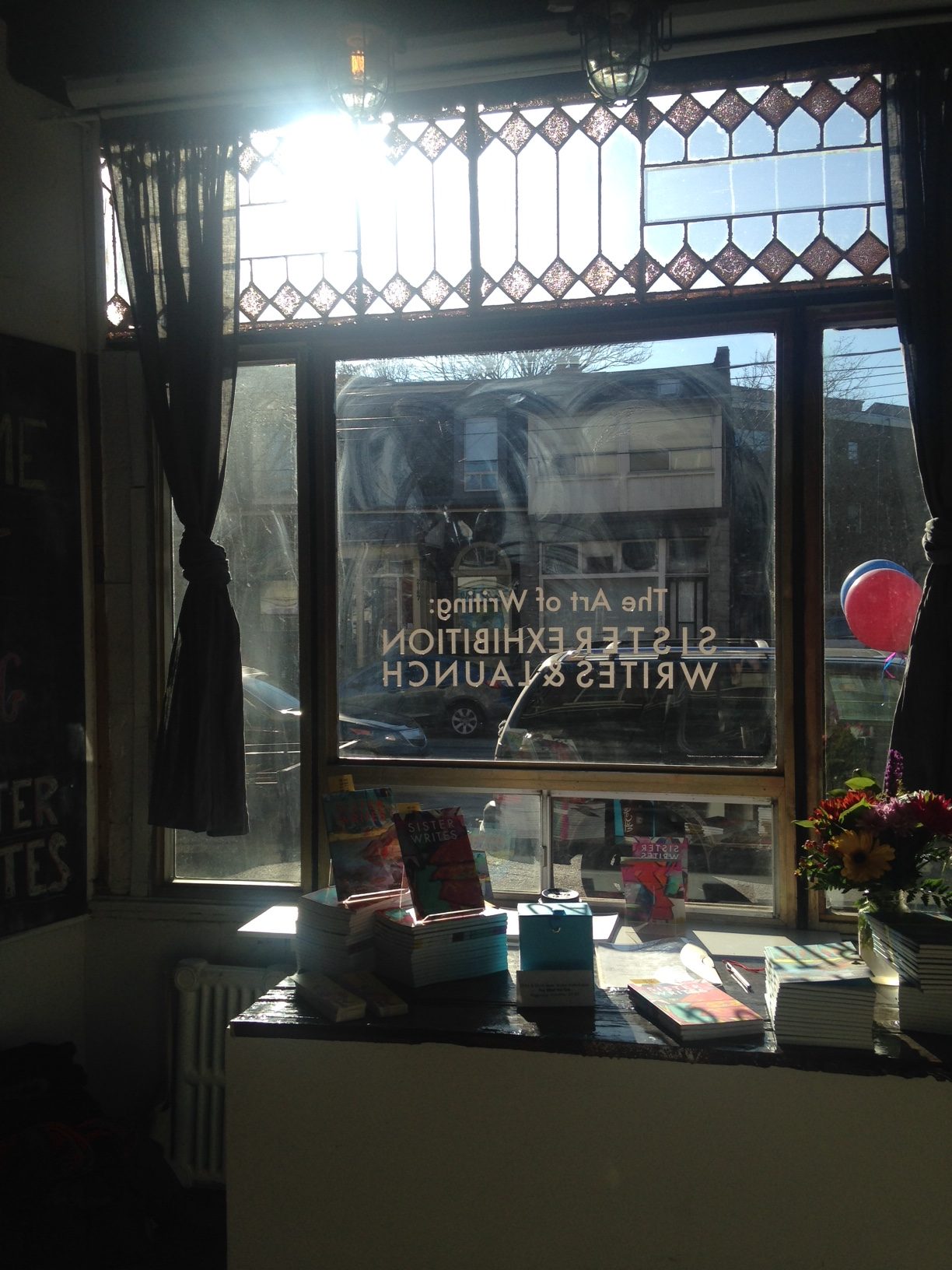 "Here, tucked away in a Bloordale Village library, a group of women create a home where all voices are heard and opinions are valid. And through the scratching of pens, the flipping of pages and the quiet coughs of contemplation, they speak." Sister Writes is the subject of a feature story in the Ryerson University Eyeopener. Titled "Writers Come Together to Use Their Craft as Catharsis," journalist Devin Jones  takes readers on a journey from a Sister Writes workshop, to the editorial process, to the annual magazine launch (which happened Jan 14 at Art Square Gallery). You can read the whole article here.
Like what you read? Want to join our next session? The spring 2017 session of Sister Writes is now open for registration. Starting in May, you'll get 6 weeks of hands-on workshops, mentorship from professional women writers, and interactive sessions with writer peers. If you're looking to pick up some writing skills, tell your story, give and receive feedback and publish a literary magazine, Sister Writes is for you.
To learn about the programs we offer, click here. To register, write to info@sisterwrites.com.