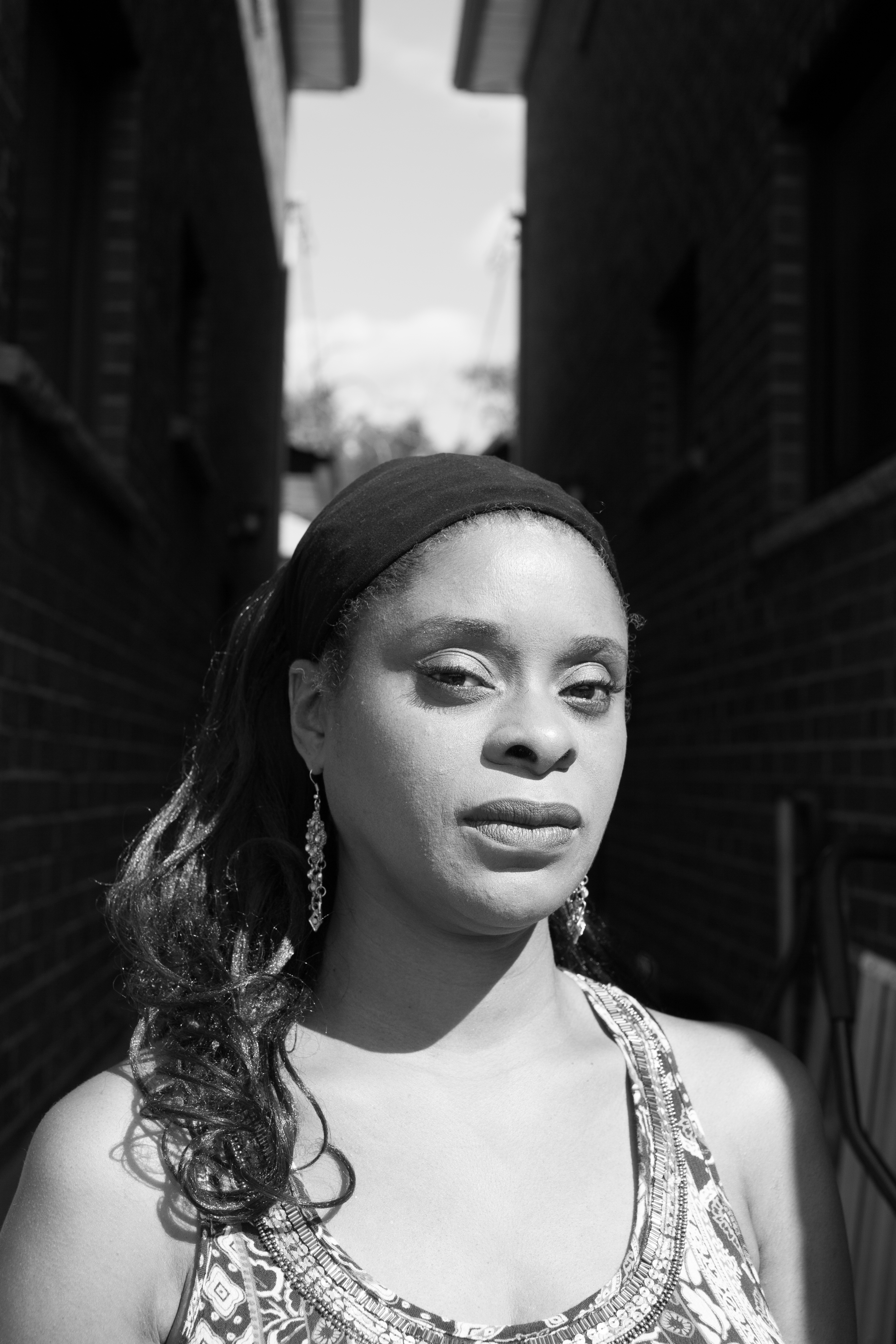 I'm an outreach coordinator and instructor for Sister Writes. We provide a safe and inclusive environment for women to tell their stories and share their experiences. I am a woman of colour who has lived experience of anti-black racism.
The institution of racism was established after British colonialism and African slavery when blacks were considered to be inferior and less civilized than whites. These structures are still in place today and help to protect the status quo.
Anti-black racism exists in many institutions. I first experienced racism in the British school system in 1971. I was five years old and my teacher asked everyone what country they were from. I told her that I was born in England and she became very angry with me. She told me that I wasn't British because my parents were immigrants.
The discrimination continued in the playground with racist taunts from white children. Some of them whose parents didn't want them to play with black children. I was told to go back to my own country on numerous occasions.
My brother was a gifted student. His white high school teacher told him that he didn't deserve to come first in class all the time. He came second on his next test. Later on, he discovered that his teacher had marked one of his correct answers wrong, so that a white student could come first. My brother came home from school a few weeks later with the left side of his face swollen up. The teacher had punched him in his face in front of the whole class.
I experienced employment discrimination in England. I once went for a job interview at a popular wine bar in the city centre. I dressed appropriately and arrived on time. I asked for the manager. When he came out, he stood and looked at me for a few seconds, then walked away. I waited for a while, then realized that I wasn't going to get an interview. I left feeling hurt and humiliated. On my way out I noticed that all the bar staff were white.
There were many bars and clubs in Birmingham that wouldn't let black customers in. I spoke to a former employee who told me that she was instructed to do this. There was a sign at the front entrance that said, "Management reserves the right to deny entry." I was turned away from some of these establishments. Years later, my sister's friend was denied entry to a club for no valid reason. She took the owners to court and won the case.
I've experienced racism in Canada as well. I used to do temporary work for an agency. Employers were always pleasant when I called up to confirm a job on the phone. When I arrived at work, I was sometimes met with great hostility. They would look at me with disgust and say, "Are you Donna! I thought someone else was coming." They thought I was going to be white because of my British accent. The owner of the agency told me that some clients would call up and ask her not to send anyone with a brown face.
I was walking down Yonge Street one summer and a homeless man called me a "black bastard" because I didn't give him any money. He didn't harass any of the other people who'd walked past before me.
I used to live in an apartment in downtown Toronto. I went to get my clothes from the laundry room one Sunday and someone had taped a note on the dryer, next to my clothes. It said, "Go to hell fucking ni⭑⭑⭑r bitch!"
My daughter came home from school crying when she was in grade 6. She told me that three students in her class were indirectly calling her a 'Ni⭑⭑⭑r'. One of them had been bullying her and she had school phobia. My daughter was the only black, mixed-race child in her class. I contacted the teacher and arranged a meeting. The teacher was very understanding and she became my ally. She took a stand and spoke to the whole class about racism. The 'N' word was never an issue after that.
On the news last week, it was moving to see such a diverse group of protesters coming together in solidarity, for one cause. They were rallying against anti-black racism and the brutal police murder of George Floyd. There is a worldwide movement taking place, in the midst of a global pandemic. A virus has killed a disproportionate number of black people and other vulnerable groups. Anti-black racism has now been declared a public health crisis in Canada. The post-pandemic era looks optimistic, but we still have a long way to go.
Sister Writes would like to express their solidarity with black, brown and indigenous communities who experience acts of hatred and police violence in Canada and the United States.
Recommended Reading 
"I Can't Breathe"  by Jason Fotso (2014)
The Black Girl Next Door by Jennifer Baszile (2009)
Small Island by Andrea Levy (2004)
I know Why the Caged Bird Sings by Maya Angelou (1993)
Black Writers Matter edited by Whitney French (2019)
Brother by David Chariandy (2017)
Dear Current Occupant: A Memoir by Chelene Knight (2018)
Frying Plantain: Stories by Zalika Reid-Benta (2019)
Shut Up You're Pretty by Tea Mutonji (2019)
The Unpublished City: Anthology curated by Dionne Brand (2017)